Blue tones cement tiles - Difficult color in the production of cement tiles
If you like the blue color and the creativity in the cement tiles, here is a sample of the cement tiles that you will like. Blue is always a difficult color in the manufacturing industry especially in the production of cement tiles. So with the blue color of cement tiles, we have a lot of different tones of blue.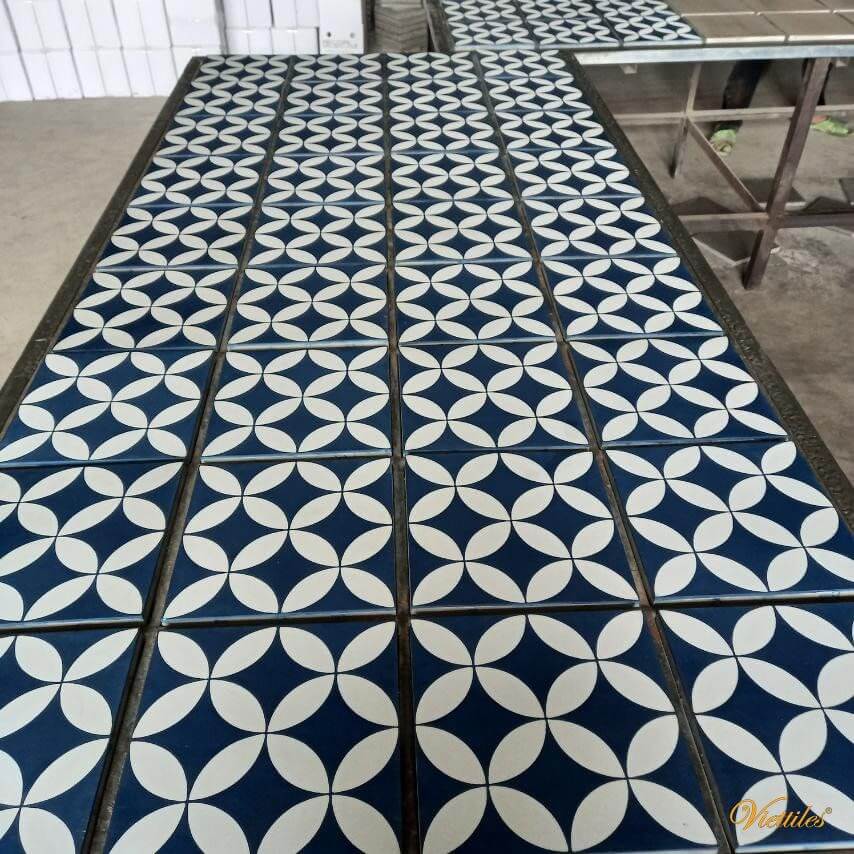 ---------------------------------------------
The products made in Vietnam, made by Viettiles. Produced entirely by hand, non-burned products and no cause greenhouse effect
-APPLICATION
+TABLE TOP INSTALLATION
+FLOOR INSTALLATION
+WALL INSTALLATION
-Color: with more than 120 colors with EU and US standard
THERE ARE 3 THINGS YOU WILL LIKE:
-Color pigment thickness 2.5-3.0mm
-Sharpness in every pattern
-The surface of the tiles is protected well by the sealer.
-With more than 4,000 available patterns
-With more than 20 shapes from square, fish scale, hexagon,…
-Innovative products spark creativity and accompany quality works over the years.
Hotline/Zalo/WhatsApp: +84 906808012
Email: info@viettiles.com
Showroom: 91 Trần Não, KP4, P. Bình An, Quận 2, HCM
Website: www.viettiles.com
Instagram: viettiles_cement_tile
Facebook: https://www.facebook.com/viettiles