Spring
Pattern Code: VT20-107-F-01
Dimension: 200 x 200 x 16 mm
Weight: 1.35 KG/pcs
Pieces/Box: 12 pcs/box - 25 pcs/sqm
Spring art tile is clean - safe - good price
Cotton tiles are a familiar material of the construction industry called with many different callers such as cotton tiles, flower tiles, and ventilation bricks. In modern times, people are more and more naturalized, favoring wild animals, so natural construction materials are also preferred. Spring cotton tiles - beautiful tiles, rich designs used in construction and interior - exterior decoration.
Cotton tiles are processed from natural materials, including cement, sand, stone, pigments ... according to the hydraulic pressing process, so they are considered green - clean - safe for the environment and people. Ceramic tiles are different from ceramic tiles, clay bricks, this material does not undergo the heating process (heat) so it does not consume fuel and does not adversely affect agricultural land.
Spring cotton tile prices?
Tiles have many different patterns in color, size, motifs, creating a variety of styles and interests of homeowners. Therefore, the price of each type of tiles is also different, depending on the quantity and size of products, VIET TILES will make detailed quotation for customers.
Spring cotton tiles - bring newness and originality to the space
"Tight land, crowded people" is something we cannot help but admit between the busy life of modern urban, therefore, people always have a suffocating and secretive feeling right in their living space.
The selection of patterns of fresh and natural patterned brick tiles is a way to create new vitality for the house space.
Use beautiful and unique tiles - wall tiles
VIET TILES is proud to be a prestigious unit, specializing in consulting and providing customers with the most diversified wind pattern tiles, most suitable for all projects, all functions of each room.
Application of cotton tiles in interior and exterior decoration
Advice for customers when they need to install tiles for interior and exterior decoration of their works.
Cotton tiles are also divided into many types of models suitable for each style of the project such as modern, classic, neoclassical ... So you should choose carefully to ensure uniformity for space use.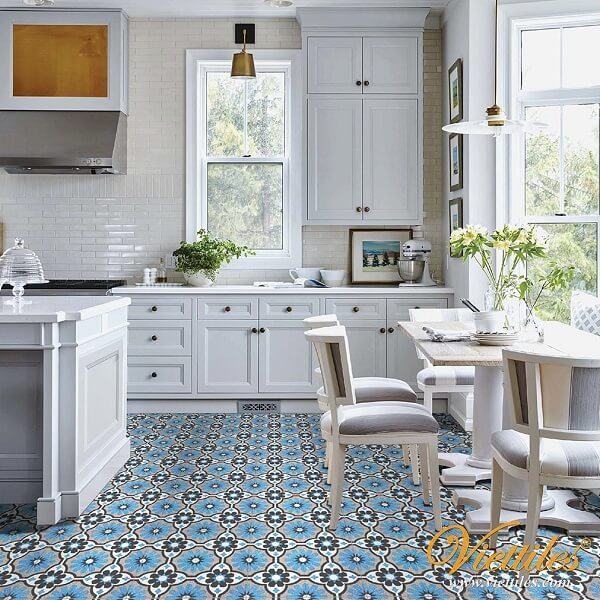 Selecting Spring cotton tiles brings coolness to the whole space
In addition, you should consult the price issue first, how to buy in quantities that will be preferentially or used appropriately in combination with your budget to select the available brick pattern. Beautiful aesthetics and durability.
Or contact VIET TILES directly for detailed advice support!