How to make breeze cement block
In order to make a perfect project, beside the architecture creation, product quality is also considered as one of the very importatnt factors.
With the skillful and experienced workers, large factory and morden quality control system, Viettiles is proud to be the leader manufacturer of cement breeze blocks in Asia market. Our premium quality products are outstanding with the FOUR GROOVES AT SIDES and PRESSED 2 FACES which create the 3D effect.
Each block is hand made individually and to be produced, triple checked under following steps:
Step 1: Preparing the materials:
All our blocks are made with a special sand mix combined with aggregate, cement and water to allow our production process that works primarily on vibration and compaction.
Step 2: Mixing the materials
Step 3: Making the block, first quality checking
Step 4: Natural curing
All our products are extruded under pressure and air dried for two days before packaging to allow further drying. Generally we wait one week before shipping blocks to allow them to achieve the necessary level of strength.
Step 5: The second quality checking
Step 6: Third quality checking and packing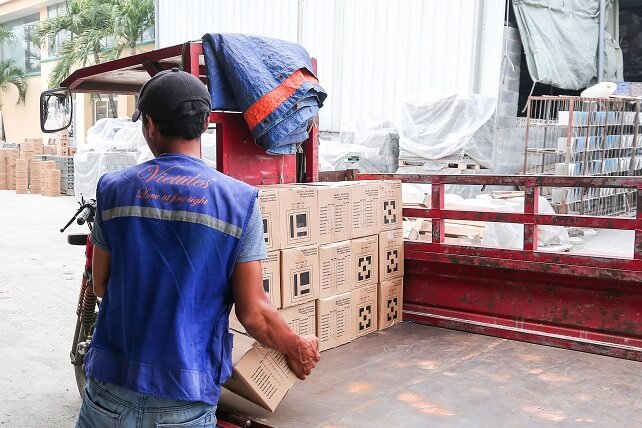 In order to have the strong and nice wall, it is very important to apply the correct installation. Please refer more at our installation guidance at "Support" (chèn link)
--------------------------III-------------------------------
--------------------------III-------------------------------
--------------------------III-------------------------------